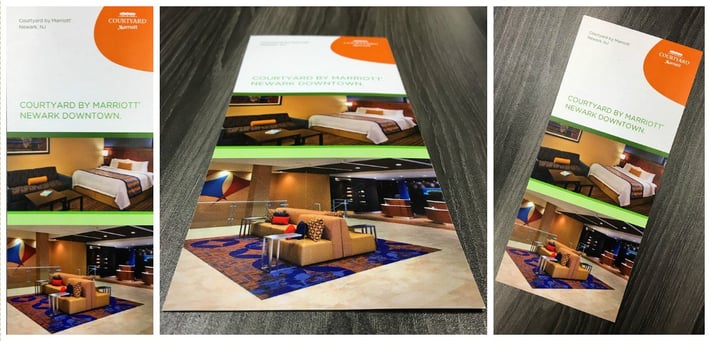 If there is one secret to success as a startup business or when introducing a new product or service, it's trade shows. Trade shows help your company build recognition within your industry. These events are common grounds for both investors and service or product development researchers. Just doing a handful of trade shows could easily be enough to start a buzz about your business. However, to get the most from a trade show, you have to do it right, and doing it right comes down to one simple factor: the tools you use at the event.
Get Noticed with Professional Signage
Trade shows are often packed with hundreds or thousands of new industry players. If you sign up and then show up with just a table and some talking points, there is a good chance that those roaming the facility will never take notice. The busy atmosphere means that people inside will be looking to take in as much as possible in a short time, so be sure to have good signage in place to get noticed!
Often, those new to expo events try to cut corners, but signage is not the place to do it. Go for items like retractable banners that stand high above the crowd, as these can capture attention from several feet away and are easy to transport and maneuver. Even a professionally designed backdrop can partition your booth from everyone else and ensure you're seen in a good light.
Exchange Information with Prospects
As soon as prospects stop by your booth, you can immediately engage them with a contest entry slip. Choose one or more prizes to offer during the event, and have entry slips printed to collect prospects' contact information. This can be a highly effective way to build your lead list!
While personally interacting with each person who stops by your booth is a great way to get visitors' attention, the sheer number of vendors competing for that attention at a trade show can drive even great ideas out of your prospects' minds. If they take nothing with them when they walk away, your business may quickly be forgotten by the end of the day. Have several rack cards and/or trifold brochures printed up before the trade show. This is an effective and very affordable way of getting your message to stick. Trifold pamphlets are 8.5" x 11", and rack cards are 4" x 9", so choose which to invest in based on the depth of information you wish to include. Consider elements such as
Product or service introductions
Business contact information
Upcoming storefront developments
How to learn more about your products or services
Coupons, discounts, or other offers
Hand Out Promotional Items and Attract Visitors
Promotional items come in a wide variety of forms—key chains, t-shirts, ink pens, stress relievers, glassware, and many more. Promotional items may or may not be directly relevant to your product or service; either way, promotional items serve two purposes at a trade show: First, offering something for free naturally attracts a lot of attention, and second, it gives your visitors an effective marketing tool to take with them, reminding them of your company and potentially exposing many others to your brand as well. The key to effective marketing with promotional items is to opt for items that people will actually use, such as a water bottle they keep on their desk or a notepad they carry in their pocket.
When you're ready to get items printed for your next trade show event, contact Des Moines Printing! Our experienced staff can help you select items to suit your needs and budget and meet all of your printing needs, large or small. Click below to get in touch with us!