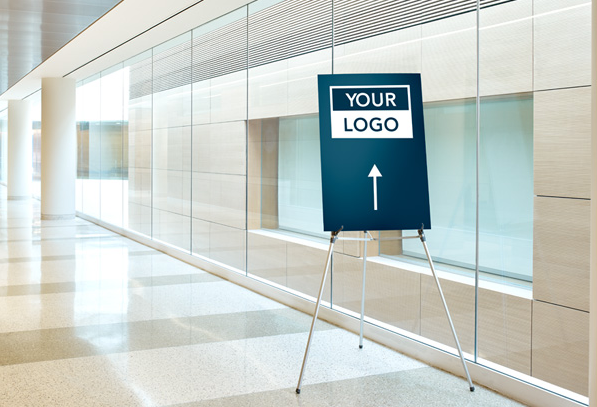 Is your business looking to stand out at your next event? Large format printing is the way to go! Large format printers are computer-controlled printing machines that support a maximum print roll width between 18" and 100". This technology is growing in popularity because it can turn your text and images into big, attractive, and effective advertising tools.
How fast is large format printing?
With the increase in popularity of large format printing, the technology has skyrocketed, making large format printing much easier to produce. The large format printer utilizes rolls of material instead of individual sheets of paper like a digital press uses. These rolls of material, to which the ink is directly applied, can speed up the process of drying the ink. The new speed of large format printing does not come with a higher price, and this cost-effective printing process results in a high-quality product every time.
What can I use large format printing for?
Large pieces of material (bigger than 13" x 19") can be used. Materials can consist of chloroplast, foam core, or adhesive vinyl.
Large format printing is most popular for outdoor advertising and trade show displays.
Wall graphics — if your office needs a makeover, large format printing offers a fun way to make a statement.
What should I consider in my design?
Margins are important. Large format printing does allow for more space, but it is important to leave some of that space open to allow the signage to be readable.
Determine the best size for your design. Just because the large format press can print up to 100" doesn't mean you want to utilize all material. The size of the piece can effect cost and time. Make sure the final product will be big enough to be easily seen, but avoid going overboard.
Have your piece professionally designed. When you are spending money on big signage that you want lots of people to see, it's wise to invest in a professional design. Not only will your design be very large, but this also may be the first place many people encounter your brand, so making a good impression is vital.
If you're looking to get noticed at a local event in Des Moines or anywhere else, contact Des Moines Printing to learn more about our design and printing capabilities.